Prepare to embark on a tantalizing culinary adventure as Crosswinds Golf Club presents "A Taste of Thailand." A remarkable popup dinner celebrating the vibrant flavors and rich traditions of Thai cuisine. This exclusive three-course meal experience promises to transport your taste buds to the bustling streets of Thailand, where the fusion of aromatic herbs, spices, and fresh ingredients awaits your senses.
Appetizers: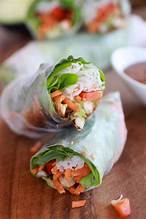 Fresh Spring Rolls (Por Pia Sod)
These light and delightful spring rolls feature a medley of crisp vegetables, fragrant herbs, vermicelli noodles and chicken, all wrapped in soft rice paper.
Thai Rolling Shrimp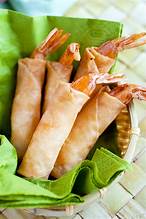 A fusion of Thai and Japanese influences, Thai rolling shrimp is a mouthwatering dish that offers a burst of flavors in every bite. Succulent shrimps are wrapped in a delicate rice paper with fresh mint leaves, cilantro, and cucumber, creating a symphony of tastes that dance on your palate. Served with a tangy tamarind dipping sauce, this dish is a delightful balance of sweet, savory, and tangy notes, leaving you eager for what's to come.
Main Course:
Yellow Curry with Chicken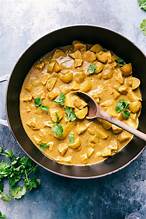 As the sun sets on the golf course, prepare to be whisked away to the heart of Thailand with the main course, featuring the iconic Yellow Curry with Chicken.
This aromatic curry is a medley of tender chicken pieces, vibrant bell peppers, and onions, all simmered in a velvety coconut milk and turmeric-infused curry sauce. The harmonious blend of spices and herbs creates a delicate balance of flavors, and the richness of the coconut milk adds a creamy texture that is simply irresistible. Served with fragrant Jasmine rice, the Yellow Curry with Chicken is a culinary masterpiece that showcases the soul of Thai cuisine.
Dessert:
Fried Banana with Ice Cream
No Thai meal is complete without a delightful dessert, and "A Taste of Thailand" has a sweet surprise in store for you – Fried Banana with Ice Cream.
Crispy and caramelized on the outside, yet tender and sweet on the inside, the fried banana is a beloved Thai dessert that is sure to leave you craving for more. Accompanied by a scoop of creamy coconut or vanilla ice cream, this dessert offers a delightful contrast of temperatures and textures. The combination of warm, sugary bananas with the cool, smooth ice cream is the perfect conclusion to an enchanting culinary journey through Thailand."
A Taste of Thailand" at Crosswinds Golf Club is not just a meal but a sensory experience that takes you on a gastronomic adventure through the heart of Thailand.
So, if you're eager to savor the best of Thailand's culinary treasures, mark your calendar for this one-of-a-kind event and prepare to immerse yourself in a taste sensation like no other.
Please email golfcrosswindsevents@gmail.com to secure your seat. Reservations are required and will be accepted until Tuesday, July 25th.